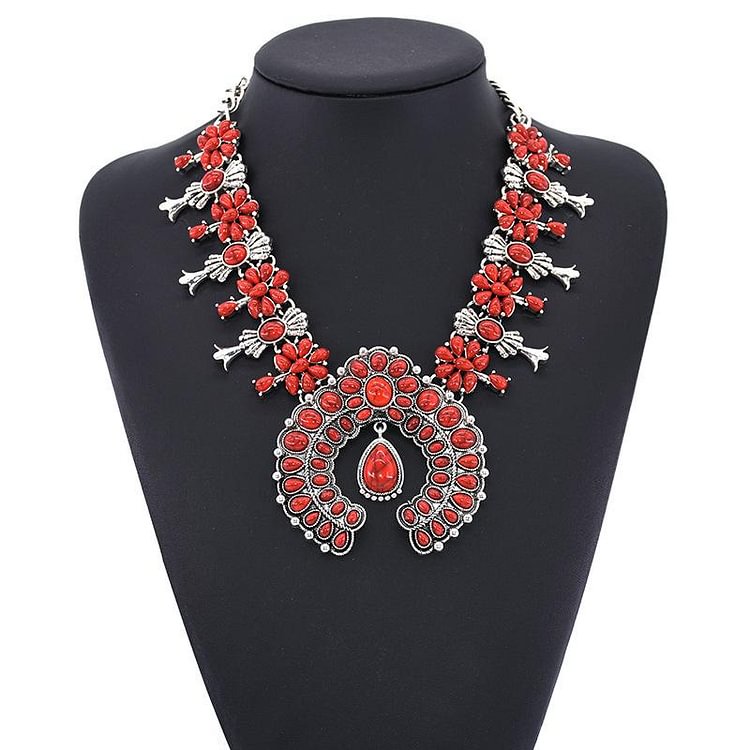 Purely handmade, each piece is pure and natural, beautiful in color, old-fashioned design, elegant and retro.

Material: Turquoise + Alloy
Necklace: Ball chain

Length: 43+7CM

Weight: 180g

Product Care and Maintance

Always keep your jewelry clean by avoiding any exposure to water, creams, lotions, perfume, oils and other substances that can be harsh to the items. When you notice any discoloration from residue on your jewelry, wipe the area with a piece of cotton fabric to restore them to a clean state.